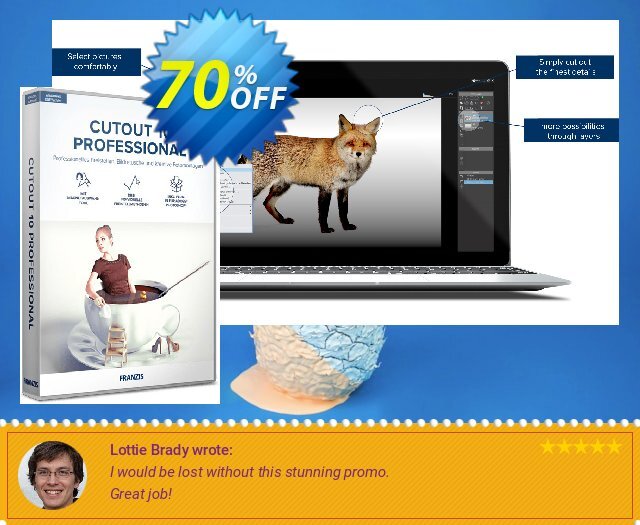 CutOut 10 PRO - Improve and transform your image by simply deleting the background and by inserting a new and better background scene that even looks realistic!
Regular price: $99.00
Discounted price: $24.75 (save $74.25)
Extra 75% OFF of CutOut 10 PRO was updated on Franzis New Year offering deals at January 09, 2023 01:56 AM UTC
Happy Spring! May your credit card does not run out of balance.