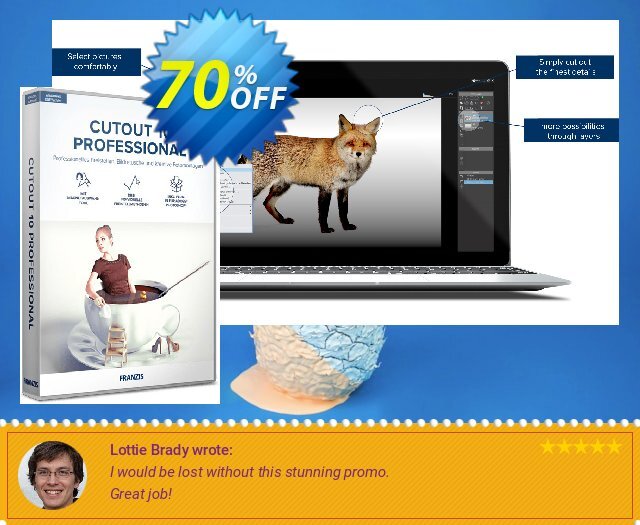 CutOut 10 PRO - Improve and transform your image by simply deleting the background and by inserting a new and better background scene that even looks realistic!
Regular price: $99.00
Discounted price: $29.70 (save $69.30)
Extra 70% OFF of CutOut 10 PRO was updated on Franzis April Fools' Day offering sales at April 11, 2023 04:05 AM UTC
May your April Fools' Day be spent in unlimited shopping. May your April Fools' Day last more than just a day for you.