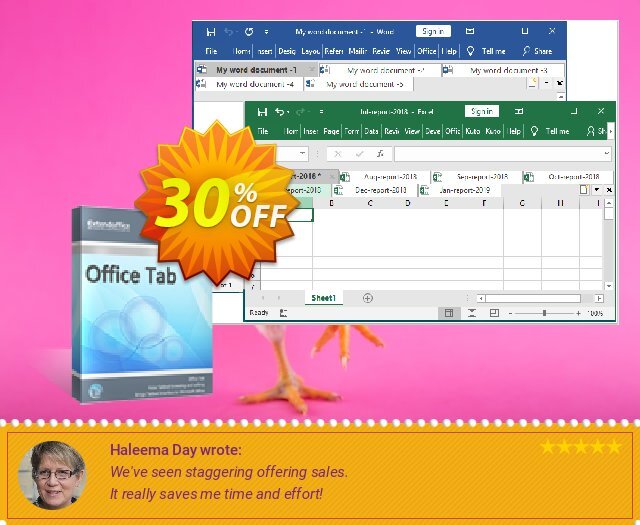 Office Tab - Office Tab brings the tabbed user interface to Microsoft Office 2003, 2007, 2010, 2013, 2016, 2019 and Office 365 (include Word, Excel and PowerPoint).
Regular price: $39.50
Discounted price: $31.60 (save $7.90)
Extra 20% OFF of Office Tab was updated on Extendoffice Memorial Day promo at May 13, 2023 05:08 AM UTC
Happy Memorial Day. Happy Memorial Day to you! Hope your cart gets filled with all your desired items this Memorial Day.